La Raclette Vegan - Nature
Vegan
Organic
Lactose free
Made in Switzerland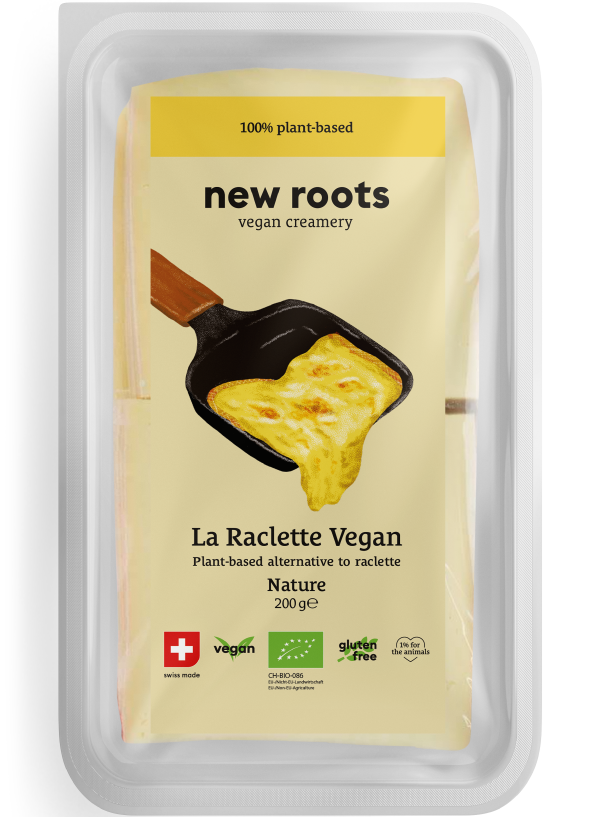 Plant-based alternative to raclette. Made in Switzerland from organic chickpeas and lupine seeds.
Legume preparation fermented 71% (water, chickpeas* 12%, lupins*), coconut fat*, starch, salt, psyllium husk powder*, thickener: carrageenan from red algae, yeast extract.
May contain traces of nuts
* From certified organic farming. BIO certification body: CH-bio-086
For 100g: Energy 918 kJ, 222 kcal, Fat 18g – of which saturates 16g, Carbohydrates 11g – of which sugars <1g, Protein 3.7g, Salt 1.3g
Weight: 200g.
Online shops - select your country
Taste
We reinvent Swiss traditions by offering a plant-based alternative to the most iconic dish to come out of Switzerland. Smooth, flavorful, and easy to digest. Bon appetit!