La Fraîche
Vegan
Organic
Lactose free
Made in Switzerland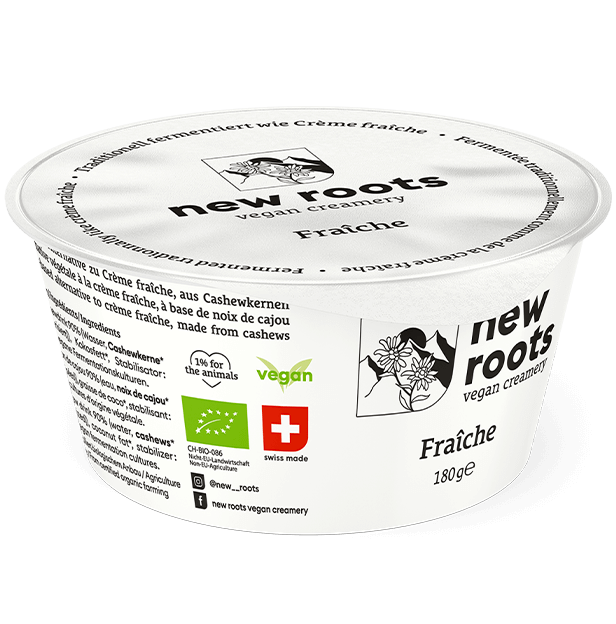 Plant-based alternative to crème fraîche. Made in Switzerland from organic cashew nuts.
Cashew drink (90%): water, cashews* (pasteurized), coconut oil*, stabilizer: pectin, vegan yogurt cultures.
*From certified organic farming
For 100g: Energy 717 kJ, 174 kcal, Fat 16.8g (of which saturates 9.8g), Carbohydrates 1.5g (of which sugars <1g), Protein 3.1g, Salt 0.01g.
Weight: 180g.
Online shops - select your country
Taste
La Fraîche offers everything you want from a crème fraîche: light, smooth and traditionally fermented for a perfect balance between soft and sour.
Whether savory or sweet, it is a true all-rounder and is suitable for cold dishes (dips, wraps, with tacos, etc.) as well as hot dishes (sauces, gratins, baked potatoes), for cooking and baking, on tarte flambée and in desserts. Let your imagination run wild!