La Cotta
Vegan
Organic
Lactose free
Made in Switzerland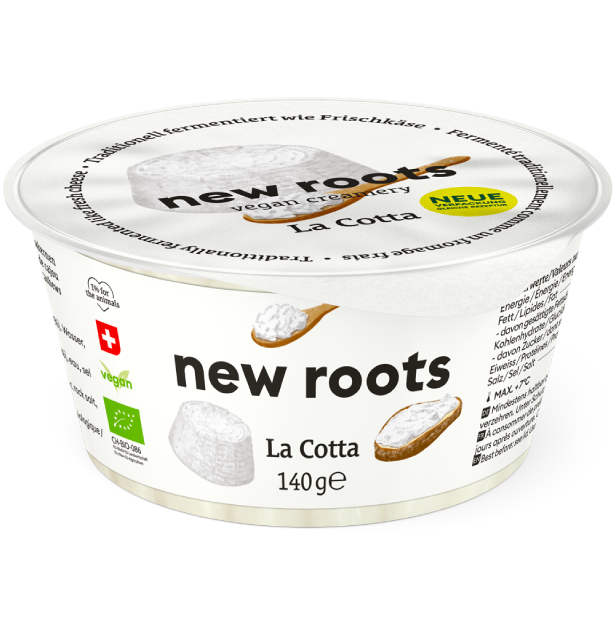 A light and airy plant-based alternative to ricotta cheese, made traditionally from curdled cashew milk. Made in Switzerland from organic cashew nuts. Fermented following traditional Swiss cheese-making methods.
Cashew nuts: Vietnam/Burkina Faso* (52%), water, rock salt, plant-based cultures.
*From organic farming CH-BIO-086
For 100g: Energy 1148 kJ, 277 kcal, Fat 22g (of which saturated fats acid 4.0g), Carbohydrates 9.4g (of which sugars <1g), Protein 9.5g, Salt 0.82g
Weight: 140g.
Online shops - select your country
Taste
La Cotta is unbelievably fresh, airy, delicate, a real gourmet product! You can enjoy it as is on a slice of bread, in savory dishes such as lasagna, pasta or as a pizza topping, or use it as a base for your desserts, such as cheesecake or tiramisu.