La Cotta olive & oil
Vegan
Organic
Lactose free
Made in Switzerland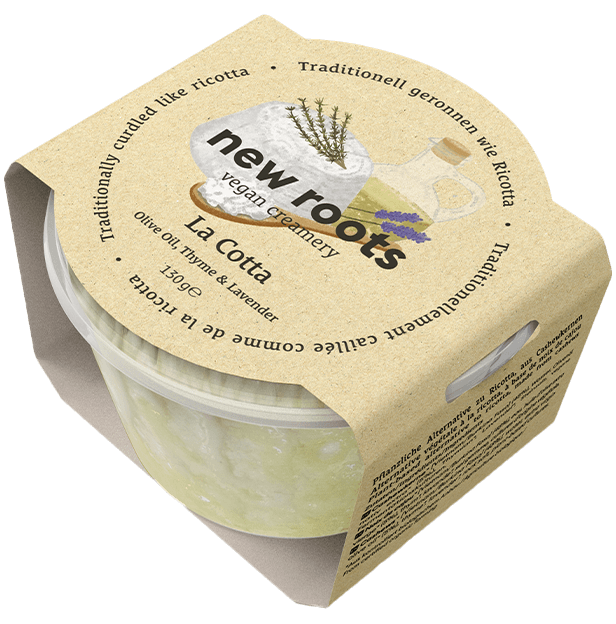 A light and airy plant-based alternative to ricotta cheese, made traditionally from curdled cashew milk. Made in Switzerland from organic cashew nuts. Fermented following traditional Swiss cheese-making methods.
Cashew nuts: Vietnam/Burkina Faso* (48%), water, extra virgin olive oil* (5%), thyme*, lavender*, rock salt, plant-based cultures.
*From organic farming CH-BIO-086
For 100g: Energy 1420 kJ, 342 kcal, Fat 28.5g (of which saturated fats acid 5.0g), Carbohydrates 8.1g (of which sugars <1g), Protein 10.2g, Salt 0.8g
Weight: 130g.
Online shops - select your country
Taste
La Cotta with olive oil, thyme and lavender will take you on a trip along the shores of the Mediterranean sea. Fresh and delicate, our alternative to ricotta is good for you and for everyone living on the planet.