La Fondue Vegan
Vegan
Organic
Lactose free
Made in Switzerland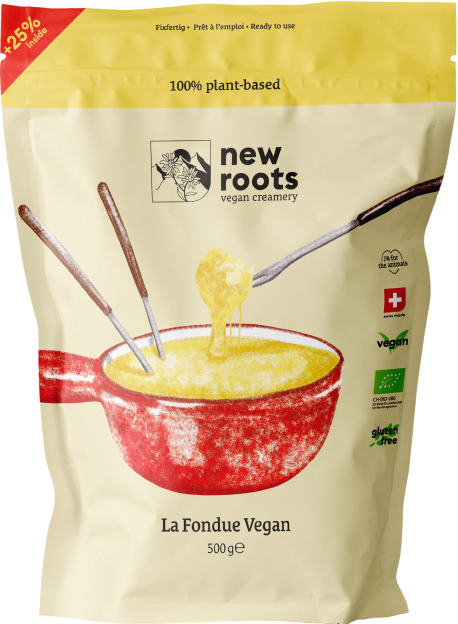 Plant-based alternative to fondue. Made in Switzerland from organic cashew nuts.
Fermented cashew drink* 50% (water, cashews [pasteurized]), white wine* (contains sufite), coconut fat*, starch*, yeast protein, yeast extract, rock salt, garlic*.
For 100g: Energy 1094 kJ, 263 kcal, Fat 21.9g – of which saturates 17.5g, Carbohydrates 8.2g – of which sugars 0.7g, Protein 4.9g, Salt 1.1g
Weight: 500g.
Online shops - select your country
Taste
We reinvent Swiss traditions by offering a plant-based alternative to the most iconic dish to come out of Switzerland. Smooth, flavorful, and easy to digest. Get your fondue forks ready! To be enjoyed with bread, potatoes or vegetables… bon appetit!