A beautiful tale of living together
article by Alice Fauconnet
Since 2019, New Roots donates 1% of its revenues to associations such as Co&xister.
Living together
Virginia welcomes us amongst chickens, pigs, sheep, cows and many other species that live in harmony. They have found a home at the Co&xister sanctuary. The organization, located in the canton of Vaud, has sheltered animals rescued from slaughterhouses since 2019.
Veganism is the logical consequence of an antispeciesist philosophy of life.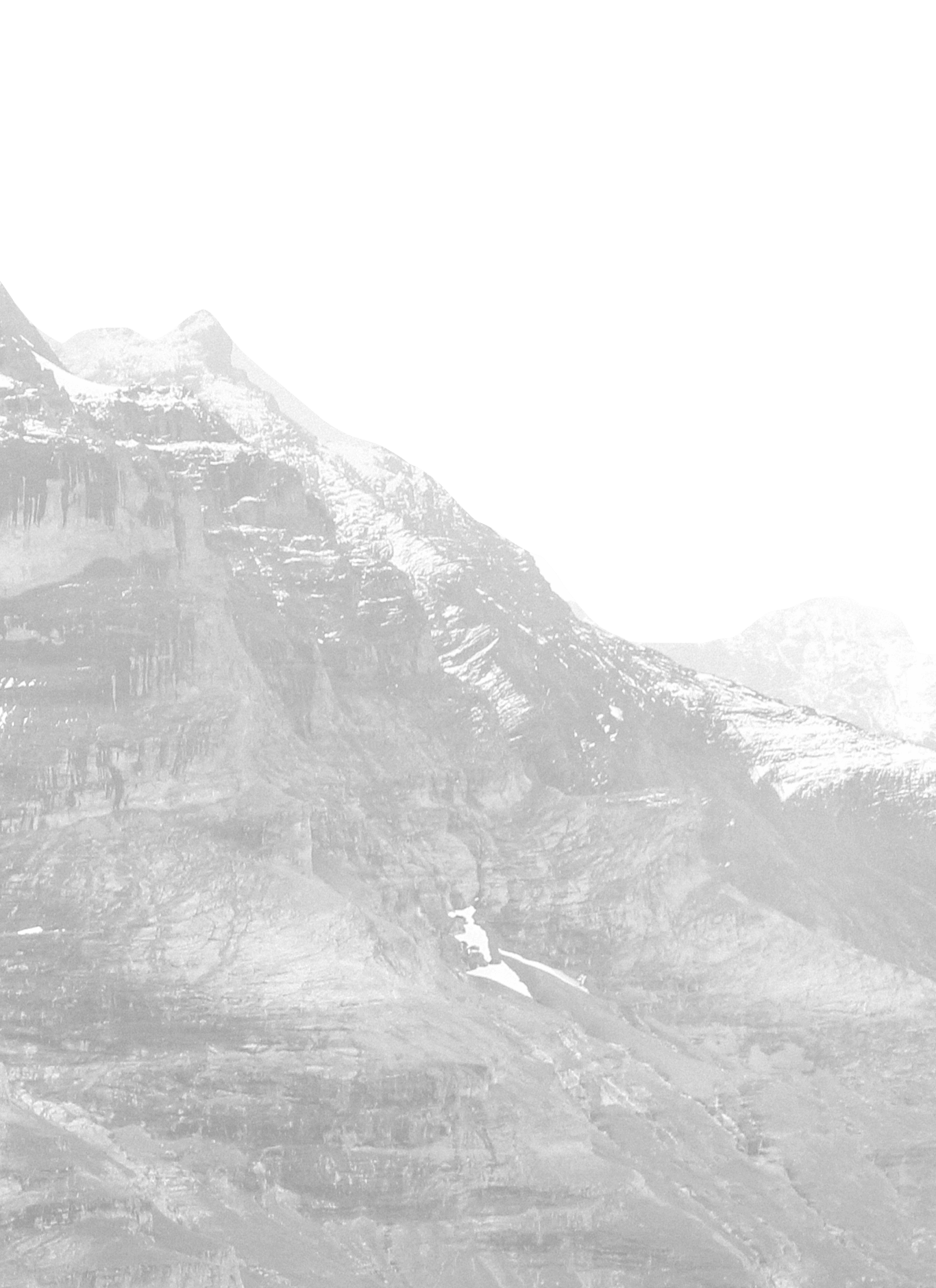 Today, how many animals live with you, and how many species?
Virginia : 46 individuals are currently housemates at the sanctuary. We welcome about fifty animals on average. Among them are cows, sheep, goats, horses, pigs, chickens, rabbits, a cane, dogs and cats. For the animals that we do not have the possibility of welcoming on site, we find adoptive families.
Can you tell us about your fight for human and animal rights?
Very sensitive to the fate of animals since always, I have spontaneously defended them since childhood when situations arose in front of me. But it was really when I was 24, when I met a calf on an organic dairy farm and understood that they would end up on a butcher stall so that humans could consume their mother's milk, that I understood all of the issues related to speciesism and the carnist diet. I decided at that time to be their voice and to make it heard as loud as possible, by investigating the Swiss dairy industry and writing a book on the subject (Industrie laitière, une plaie ouverte à suturer ?, 2017, Éditions l'Âge d'Homme), by publishing videos of hidden cameras in farms and slaughterhouses in French-speaking Switzerland and by carrying out various actions of civil disobedience: animal rescues, slaughterhouse blockades, etc. At the same time, I followed academic studies in order to engage with people in difficulty. I thus practiced for several years as a social educator with teenagers in crisis in particular. My commitment to humans happened this way.
Co&xister responds in my opinion to two things, the urgency of an animal in danger that you rescued, and educating people about animal rights. Does it go together?
Yes, absolutely. Our main mission is to show how, in concrete terms, humans and other animals can live together while respecting each other's needs. The main goal is to offer a peaceful and secure living environment for animals that lived on farms and who often arrive with great trauma. But from this mission stems, in fact, an educational and social mission: that of allowing human beings, children and adults, to experience authentic encounters with animals and thus learn to consider them differently. And the results are so touching!
What are your personal values?
Equality, respect, love and devotion.
How is veganism at the crossroads of all these values?
Let's say that veganism is the logical consequence of an antispeciesist philosophy of life. Moreover, eating plant-based, organic and as local as possible means contributing directly to reducing suffering for others: animals, humans and the planet. It is therefore the simplest and most effective way to reduce its negative impact on our world. However, I don't often promote veganism as a dietary choice, I prefer to focus on the philosophical, ethical and political aspects of the status of animals.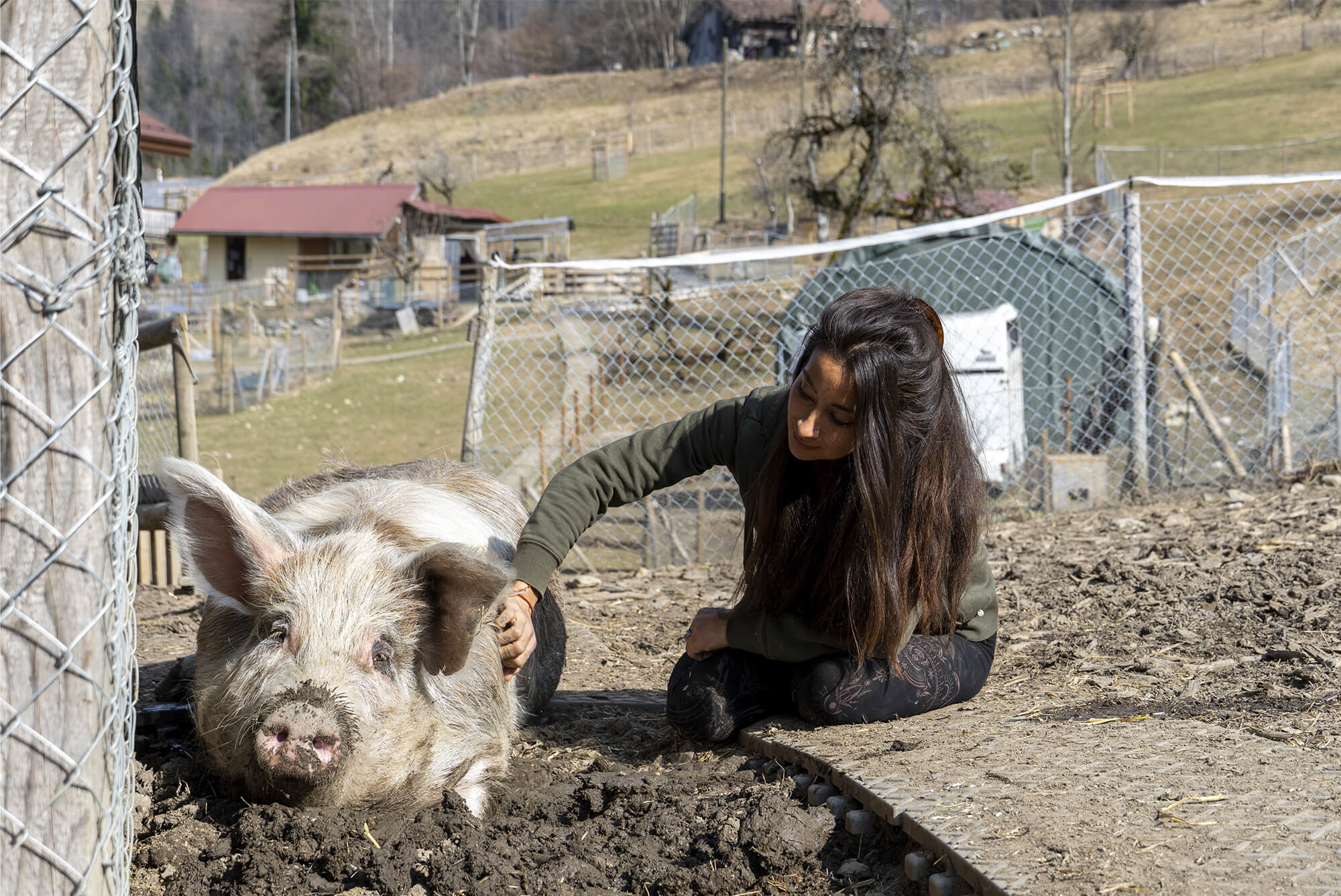 Let's get back to Co&xister, it must require a deep personal investment, I imagine?
It's 1000% vacation-free! 7 days a week! It is a real life mission, which you can't take lightly when you commit yourself to it. Yes, the personal investment is total. But I personally wouldn't do anything else in the world! My daily life is waking up at 5 a.m. to be able to take care of household chores and the animals that live inside and to eat a good balanced breakfast after some meditation. Between 6:30 a.m. and 9 a.m., I take care of cleaning all the outdoor spaces and feeding the 46 individuals mentioned above. Between 9 a.m. and 11 a.m., I take the time to take care of the administrative tasks inherent to the life of a sanctuary and a public association… At 11 a.m., I go back to the field for a new round of cleaning and feeding. Around noon, it's my turn to eat something before going grocery shopping, attending meetings or doing more administrative tasks. If I have none of that to do, I take a nap with the animals, often the pigs. Between 4:30 p.m. and 6:30 p.m.,  it's time for the evening cleaning and feeding round. Every time I walk around the sanctuary, I take the time to observe the animals, to check that everyone is okay. And I stop to hug those who ask for it, that goes without saying! Back in the house, I take care of indoor tasks: cleaning, laundry, meals (a shower too, much needed… !). Given the busy daily schedule, I try to go to bed as early as possible, although this is not always realistic. 8:30 p.m. is my ideal bed time!
What do you do when the animals are sick?
Most of the time, I look after the animals myself with what I learned with them and during my practice in a veterinary clinic. But I occasionally call veterinarians for surgeries and diagnoses that require specific equipment. You should know that veterinarians are very rarely trained to treat so-called "stock" animals (meaning: whose purpose is to turn them into products and sell them), because they are in principle not treated on farms – it would cost too much money doing so. It took me a while to find such veterinarians. 
How does New Roots' support help the sanctuary?
My gratitude to New Roots for such a valuable partnership is endless. I couldn't have hoped for better support, and the animals benefit directly. The monthly contribution makes it possible to cover a good part of the big expenses of the sanctuary. We need between CHF8,000 and CHF10,000 each month to cover the cost of food, litter, veterinary care, utility vehicles and their maintenance, purchase of construction equipment, purchase of shelters or equipment related to the transport of animals, food for volunteers, equipment for maintaining the premises and small working machines, invoicing of professional mandates (landscaping, sanitary, carpentry, etc.), communication costs (website, flyers, merchandising, telephone…). The list is even longer, but that's most of it!
What is the future of Co&xister?
One of our main missions, which has emerged over the past few months, is to support farmers in a professional reorientation. We have set up a working group with former employees of this sector, with whom we have become very close. With them, we will accompany more and more farmers towards the end of animal exploitation and through the transition towards an ethical activity. I sincerely believe that this pole of our association will gain momentum very soon, and this is one of the best ways to contribute directly to changing the status of animals, to better management of food resources with greater respect for the Earth, and the overall well-being of human beings.